North of England Robotics Innovation Centre
The North of England Robotics Innovation Centre (NERIC) is a focal point of the University's commitment to industry collaboration, innovation, and skills in an established and continually expanding area of expertise by providing a hub which adds value to the University's and wider Greater Manchester technical infrastructure.
NERIC is a beacon for the University's robotics and automation specialisms, with the £16 million facility, which has been funded in part by European Regional Development Fund (ERDF) and also by Research England, serving as a hub for small to medium-sized industries (SMEs) looking to design, test and validate innovation in this rapidly growing area.
Studio Salford were tasked with working on several graphic design elements for NERIC. These included the creating of some leaflets and also digital invitations to their welcome event in June 2023.
Below are some examples of the design work which was carried out: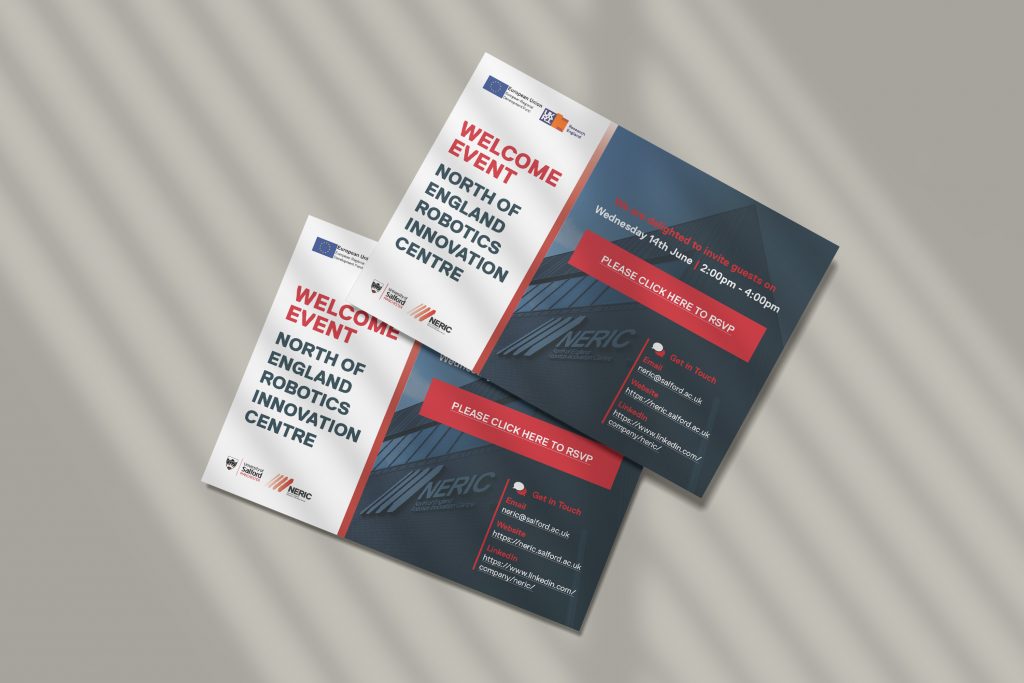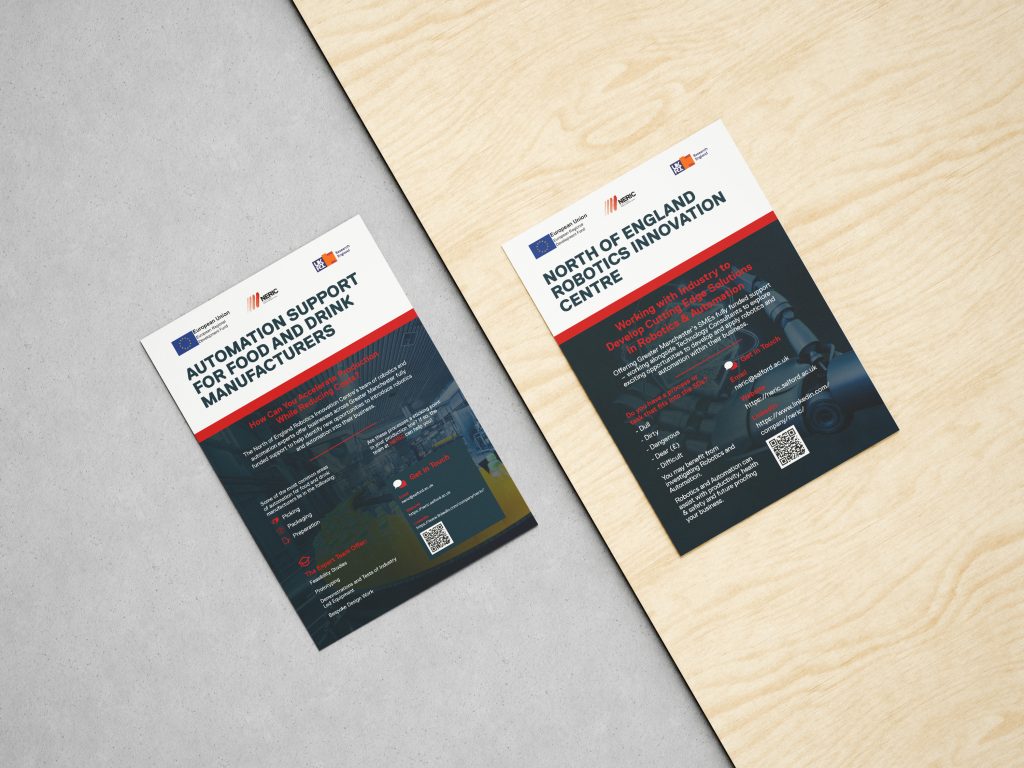 You can find out more about NERIC and the facilities on their website: https://neric.salford.ac.uk