About Us
Who we are
We are a creative studio based at MediaCity, providing a range of services to create compelling, meaningful and innovative content. Our studio is managed by members of staff, who work with talented students and alumni from The University of Salford to produce professional commercial content, for local businesses in the North West and across the UK.
How we work
All of our projects are individually costed, based on an initial meeting with the studio managers. Because we don't know exactly what your requirement might be, we don't show set prices on our website – if you have a budget in mind, let us know and we'll tell you what we can make with it. If you don't, we can let you know what some of our other project costs have been and how to create the best outcome for you.
What we do
Our service portfolio includes (but is not limited to) logos/branding, leaflets/brochures, photography, websites, illustration, motion graphics, live streaming, corporate/promotional videos, live streaming and post-production.
Our Management Team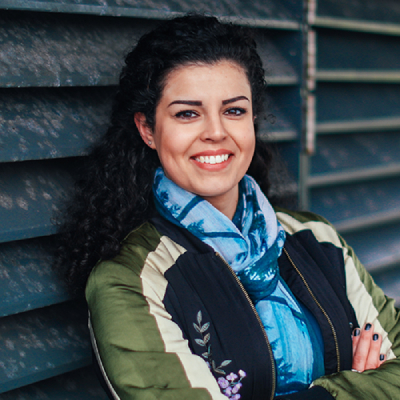 Yasmin's expertise within design are crucial to the organisation of the agency, which enables students to gain experience working on live projects. Her industry knowledge and creativity provides students working with Studio Salford specialist one-to-one mentoring. This also gives reassurance to clients and industry partners, that the projects are professionally managed.
The process begins with the client brief, which is then discussed and adapted into a set of tasks for completion. This then leads on to the development of the project, involving students both currently studying and recent graduates/alumni. Students are guided and are able to work through the project adding their own creative touch, with guidance from Studio Salford staff throughout.
Prior to working at Studio Salford, Yasmin was a graphic designer for Manchester City Football Club, as well as working for many other big brands on a freelance basis. She also still runs her own freelance design business alongside her current role.
---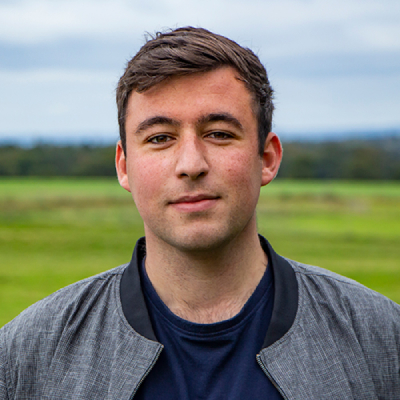 Having graduated from The University of Salford in 2017 with a BA in TV & Radio Production, Luke has gone onto work for a variety of productions and companies. Most recently, several blue light series including 'Ambulance' Series 4 & 5 for Dragonfly TV & BBC One plus 6 series of 'Inside the Ambulance for Brown bob Productions/ UKTV where he both data wrangled and story produced.
Luke has also worked across a variety of studio productions in a mixture of roles from runner to logger and more recently as a freelance Follow Spot operator. Programmes include The Voice UK, The Masked Dancer and The X Factor. Luke has worked with Manchester International Festival in their digital department for 3 festivals, looking after the capture of various festival commissions from single camera to multicam OBs. In the 2021, Luke was the Studio Manager for the MIF Studio based at Manchester Central which played host to a variety of live streams which he directed.
Luke is passionate about theatre and in his spare time works as a technician at several local venues including The Lowry. Luke's industry experience and up to date technical knowledge, aids studio Salford with the delivery of creative projects and guides students who are in the position he was once in.
---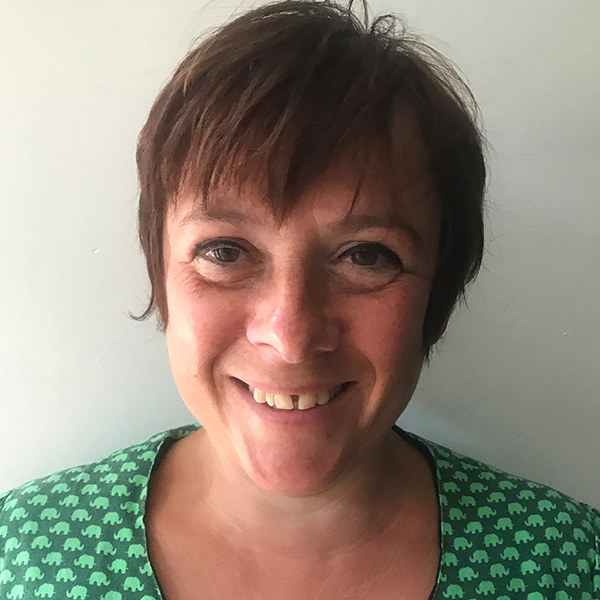 Sam Ingleson has worked in the School of Arts, Media and Creative Technology since 2000 as a senior lecturer in the visual arts, working in community engagement and industry-based knowledge exchange. In her current role she is responsible for the development of external relationships with Industry, enhancing the employability potential of our students and the generation of new commercial income streams into the school. Studio Salford provides a way of combining all these factors and provides students with paid opportunities to demonstrate their skills within a mentored environment working alongside really experienced Studio Managers.
---
Our Students and Graduates
Working with Studio Salford enables your business to support the next generation of content creators, creative industry professionals, designers and film makers. These projects provide a professional mentored experience for the students, enabling them to put their prior learning into practice. Our studio managers oversee all aspects of each project, to ensure you will receive a high quality result, whilst having invested in the regions talent pipeline.
"I graduated with an MA in Media Production last year, specialising in documentary making and storytelling. I am passionate about filmmaking and editing and working for Studio Salford is a fantastic opportunity. The Zymurgorium project has been really interesting and it has offered me the chance to put my creative and technical skills into practice."

Josh Spencer, MA Media Production Graduate
"Studio Salford has given me experience working alongside others to meet a deadline for a client. It was interesting to communicate with the client directly, especially over the phone, to resolve design problems. Working with Studio Salford has provided me with a real life experience which I can reflect on and take with me after I graduate."

Hannah Kirkland, BA Graphic Design Student