Little People Academy
Little People Academy is a small family business, running sensory and story time classes for toddlers, under the name of 'Little Story Learners.'
The client approached Studio Salford and asked for our students to work on creating several aspects of the start-up business. Primarily because they wanted to offer this opportunity to young, creative individuals to experience a live project.
Three creatives worked on the project together, to produce the branding, animation, illustrations and a website. The video animation below is on the homepage of the website, with added sound effects to reflect to the whole magical feel. The animation was created with illustrations by Phoebe Storer, which were then transformed into this moving image below by recent graduate, Lewis Brierley.
Once the initial illustrations and animation had been created, it was over to our Graphic Design student, Ryan Lawton to bring everything together and produce the website.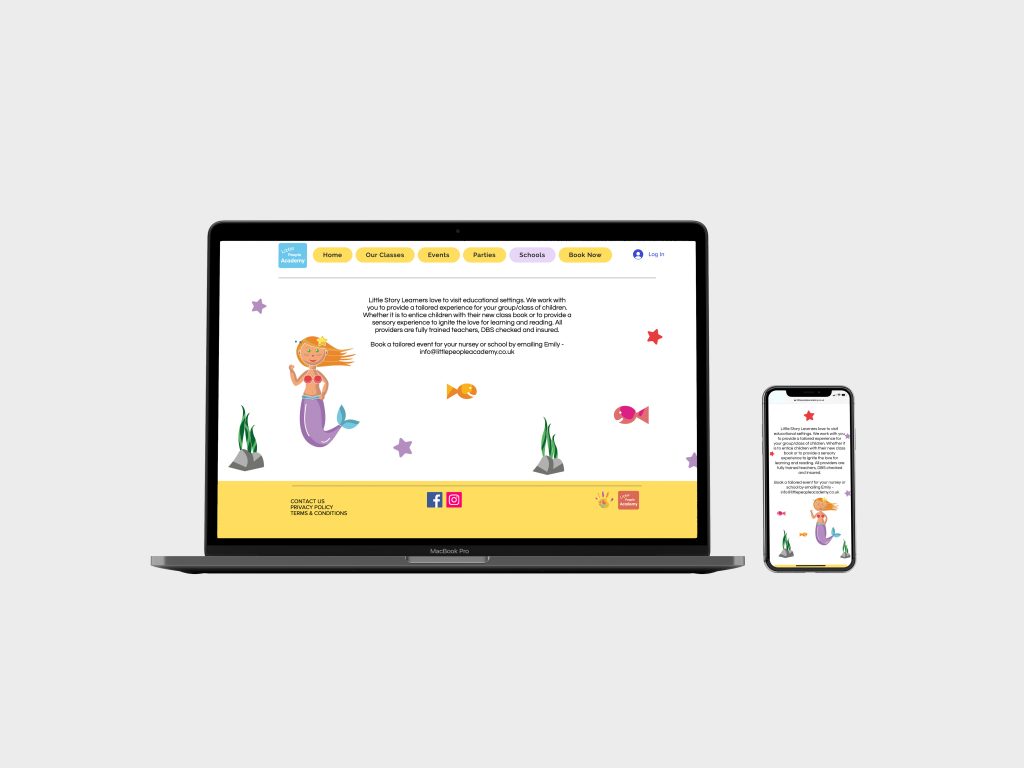 "Working on the little story learner's animation was a brilliant opportunity for me to get first-hand experience on working on a creative project, I thoroughly enjoyed the challenge and have learnt something new."

Lewis Brierley, Games Design and Production Graduate
"Working with Studio Salford has been one of the best experiences for me so far at University, it has given me experience working on a professional brief and applying this to a real world brand. I have had some great conversations with the client and my fellow peers and it has been a joy to see the project come to life. It was a great opportunity and I would recommend working with Studio Salford to any creative seeking work experience!"

Phoebe Storer, Graphic Design Student